Women's History Month: Are You Ready to Make Your Own History?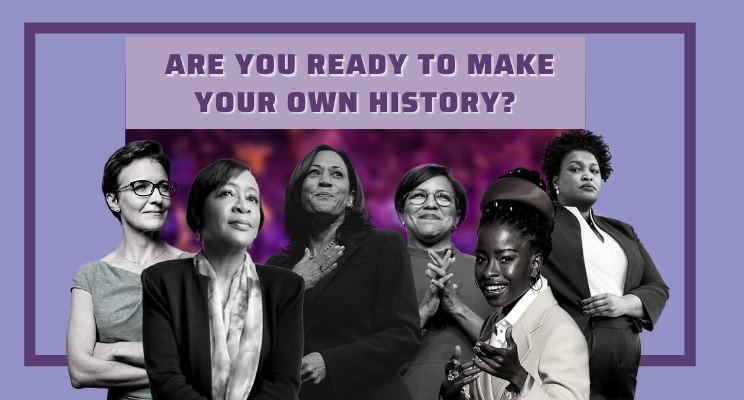 I love Women's History Month, and this year there's a lot to celebrate.
Vice President Kamala Harris made triple history as the first woman, first Black American, and first South Asian American to hold the illustrious role. At 22-years-old, Amanda Gorman became the youngest inaugural poet in history. Jane Fraser's appointment to CEO of CitiGroup marks the first time a woman has served as CEO of a major Wall Street bank, and Stacey Abrams flipped Georgia blue. I was even lucky enough to witness women who are clients and colleagues break barriers. Roz Brewer was tapped as the CEO of Walgreens, making her the only Black woman currently leading a Fortune 500 company, while Cynt Marshall, the first Black female CEO in the NBA, was named by Forbes as one of the world's most inspiring female leaders. Women are making history all the time, everywhere. You can too.
Making history doesn't always have to involve accomplishing something on a national or global scale; it can be even more personal. Maybe you want to be the first in your family to go to college or to pursue a specific career path. Maybe it's even simpler and your historical achievement is about trying something new or hitting a personal milestone. That's history, too, but to make it happen you need a dream.
Every woman who's made history has started with a dream, about how she could do more, be more, or achieve more. What likely followed that dream was a plan. Available in May, my forthcoming book The Blueprint to Manifest Your Dreams is a step-by-step guide to making your own history. The book offers an honest, approachable, and easy-to-implement blueprint for crystallizing, customizing, cultivating, and curating your life's vision. You'll learn how to transition from aspiration to action as you pursue the goals that move you closer to your dreams.
I'm so excited to offer this book to help bring you closer to where you want to be. Stay tuned for more updates on the release and, in the meantime, keep making your own history! Big things are waiting for you.