At Coco B Productions we are guided by a simple yet powerful principle, design and facilitate unique development experiences for each client. We empower you with the confidence to bring your vision – whether personal or professional – to fruition.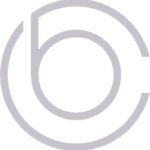 Making your vision our mission
We get to know our clients' brand and needs as if they were our own. Working closely and collaboratively from beginning to end, we bring your vision to life. Whatever you need, our team's mission is to deliver.
Bringing a human touch
The beauty of being a small business is that we get to know our clients and their projects on a deeper level. When we meet you at the table, our team brings everything you'd expect from a large firm – plus the intangibles that you don't.
Exceeding expectations
How did we gain a national footprint as such a small firm? We make things happen. Our nimble team has big talent and a deep network, enabling us to deliver fresh ideas and experiences that leave an impression.
COCO B. Productions, a premier consulting firm for corporate, government, and nonprofit sectors. Providing tailored advisory in the areas of business strategy, fundraising, event and production management, and advertising solutions.